Valerie Daniels is a fresh faced, sexy young sexy Shemale from San Diego. Long legs and a great ass and just an overall very nice girl. She's got a beautiful face and an amazing voice. You could easily bring her home to mom!! In this hot hardcore scene she also proves she can be a horny sexkitten as Christian gets to fuck her gorgeous ass before cumming in her mouth!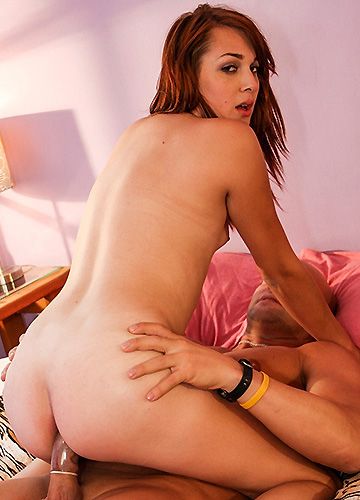 Yazlene Reyes is a beautiful young sexy shemale who's got a fantastic body. Yazlene is horny as hell and likes being in control. Yazlene Reyes is a very sexy California Shemale with a great smile, killer eyes and a great body. Don't let her sweetness fool you as I hear she loves to get down and dirty and being in total control. As if you wouldn't want this beauty taking you over!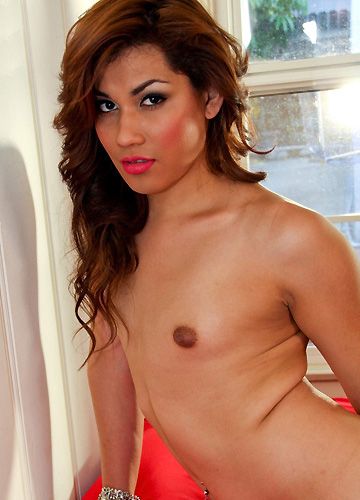 Time for one more Update here at Sexy Shemale . Today Redhead Shemale Nia Diamonds plays with her hughe Dick . t the time of Nia's Photo shoot she was 18 – two days after her shoot it was her birthday and turned 19. She is a young sexy Hispanic tgirl who lives in Philadelphia. She loves to shop and on her birthday she got her navel pierced. She is very interested in exploring life as a porn star or maybe just doing a few of them. She is a bottom and like most girls love to suck a big cock or what ever you have.
Sexy Shemale Cheyenne plays in white Nylons . Cheyenne is a tall and I mean TALL young Sexy Shemale  from Houston. When she arrived and got out of the car I couldn't believe how tall she was-probably around 6′4″ and very thin. It sort of makes for special difficulties during the shoot as I am somewhat vertically challenged. She was quite cooperative and easy to work with though. She is versatile but prefers to top with her large cut tool. After the shoot I dropped her off at a client's house and she said she'd have no trouble topping him even though she just shot a load for the video.