Hi, I'm Vo Debalm, transsexual superstar. Back again, bigger and better. No one talks dirty like me. Don't you want to see and hear me be my nasty self? Watch me suck on a big hose? Pretend you're goin' down on my big hose? C'mon and enjoy.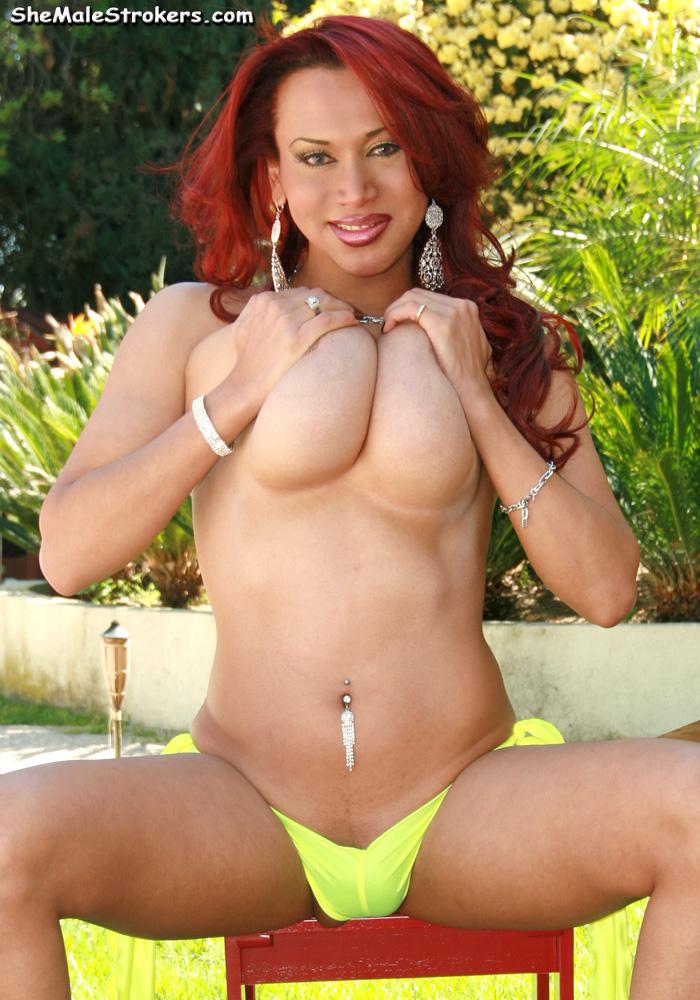 Sexy Shemale Foxxy stroking and toying her Ass . The lovely Foxxy is half-Mexican and half-Puerto Rican Shemale . She's really petite and feminine, just a cute girl. You might sometimes find her at the Las Vegas Lounge (check out her dancing – one of the best I've seen here). UPDATE: Foxxy, Foxxy, Foxxy … a true Shemale Yum original and now an internet and DVD superstar. AVN nominated, runs her own site, arranges shoots between models and stars and I've never, ever heard a bad word said against her. She's a fun little minx – and absolute sweet-heart, sexy, provactive, honest, cool, respectful, polite and encourages everyone to be on their very worst behavior. She's a buddy of mine – she's great. Check out her own site at Ts-Foxxy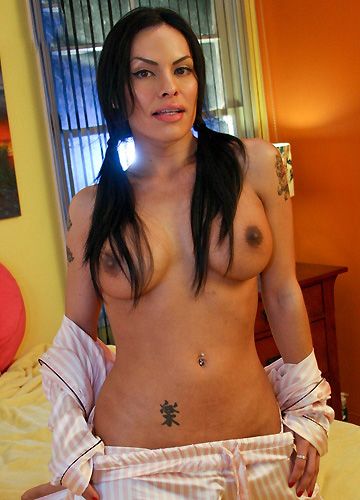 Are you mesmerized yet? Don't worry, you're not alone in being taken in by the dizzying beauty of  Shemale Bailey Jay… This brand new shoot of Shemale Bailey Jay is totally hot and isn't it amazing what you can do with a simple bathtub, some black tile, and a beautiful girl? It's not every girl that can wear stripes well but Bailey Jay makes this black and white dress look positively amazing! I can just imagine all those goose bumps popping up all over Bailey Jay's body as she lowered herself into the cold bottom of this tub. They say that cold things make things down below prone to 'shrinkage' but it appears that this Shemale Superstar has absolutely no problem with that at all!
Can't you just hear the harps and soft swish of angelic wings alighting all around Kimber James as she poses for this gallery on Club Kimber James? The soft light from the window bathes our Shemale beauty in its warm rays and bounces off her blond curls giving you just the hint of how soft they must be…
OK…enough poetry. Pretty damn hot pictures though. Whoever took these Kimber James pictures should definitely get some 'props' (do people still say that?) for some really amazing lighting. And of course, a photographer would be nothing without a good subject and Kimber James is definitely one of my favorite subjects to look upon!