Hi I'm Raquel Chambers. I am back for my third time to stroke it for all of my She Male Strokers fans. With my long blonde hair, plush pink lips and curves to die for I am unforgettable and very popular! All the boys want to see me, my curvy tits and ass and of course, my 9 inches of English she-cock. Watch me stroke it, cum on a plate and lap it up like a hot little kitty in heat! Meow, baby!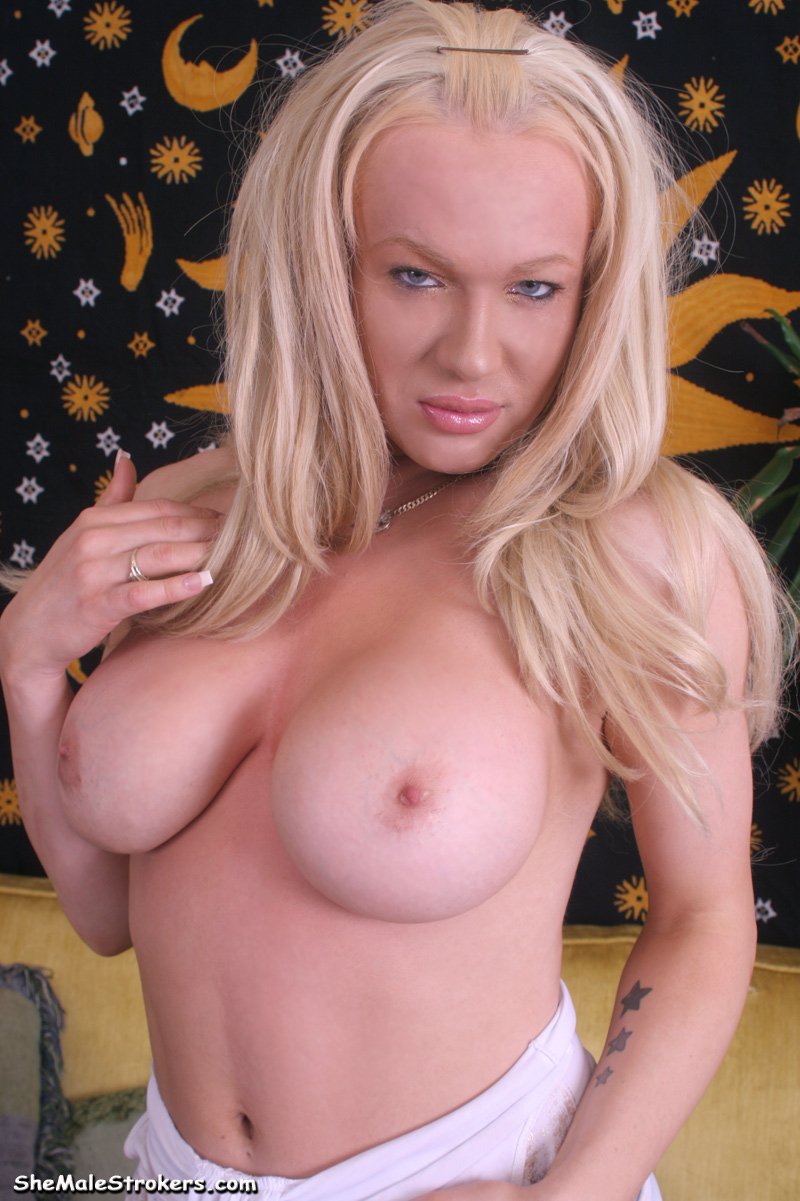 Sexy Shemale Mylla Pereira shows her curves . This is Mylla's first time shooting with us and I am sure after watching this magificent tgirl you'll be asking for more. She has stunning exotic features, a monsterous Shemale cock and shoots huge loads. Watch as she teases and strokes her big cock in this hot solo scene.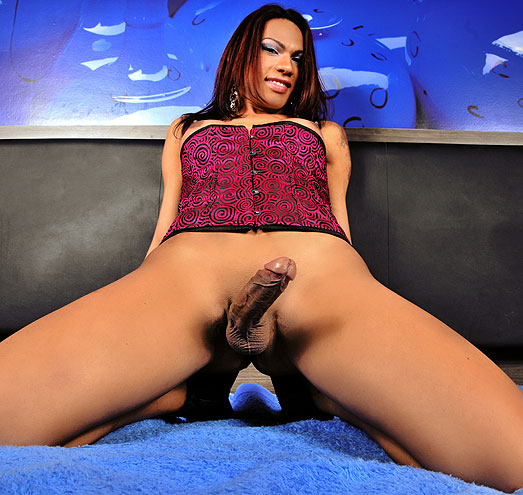 Time for another hot Update here at sexy Shemale . Today Busty Blonde Shemale Ashley Manhattan plays with her big Cock . I called Ashley Manhattan on a whim when I saw on Eros that she was visiting my area. Turns out she has family here and spordically makes stops by. I'm not sure exactly what it was, but as soon as we started talking we just clicked and became friends, I think it's that ingrained Southern Hospitality. She was very anxious to be in front of the camera and show off her Shemale Curves. This is a mature Shemale who knows exactly what she wants. The day after the shoots she offered to go fishing with her, but I was too exhausted and had to take a pass. The day after that I went by the pier and the men were still talking about the hot blonde that pulled more then they did! What a great lady. Here are some words from her: "Hi baby dolls, I'm Ashley Manhattan and I'm so happy to meet you and be here on Shemale Yum. I hope you enjoy me as much as I have enjoyed myself and look forward to hearing from some of you sexy gentlemen. Hugs and Kisses Ashley"

Ana Mancini is the busty blonde goddess you have been looking for and dreaming about. She is the perfect cross over girlfriend with a great set of curves that are sure to keep you excited and hot for this new Advneture. Let Ana Mancini guide you into your wildest fnatasy with a true shemale and beauty. This is no dude in a dress, she is a female goddess with a cock! Check out the rest of this photo set now of Ana Mancini!
So you have a hot date with a nice girl. She is real cute and sweet. You and her have a few drinks and things are going your way. You take off her bra and see some nice tits. You take off her pants and she has some nice curves and you can't wait to get her panties off….. As you pull them down you get TRANY SURPRISE!!!
This is exactally, what happens to the guys on Tranny Surprise which is a site that is shot reality style. They guys are set up with hot chicks but not told they are Tgirls. There is only one way to handle a Tranny Surprise and that is to go with it. Have a great time. Most guys do and they end up having a great time and some of the best sex of their life. If you like the idea of a hot date with a tranny then stop by Tranny Surprise .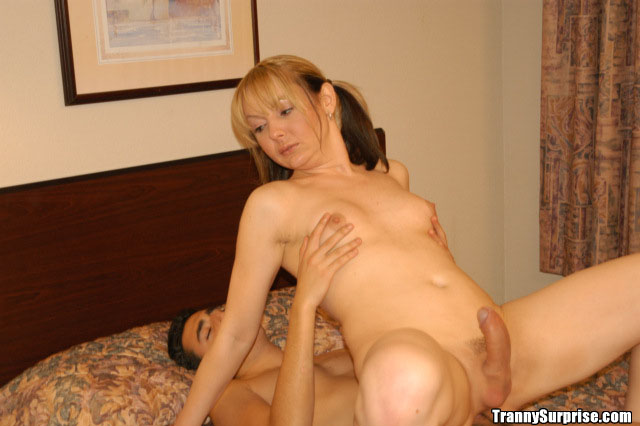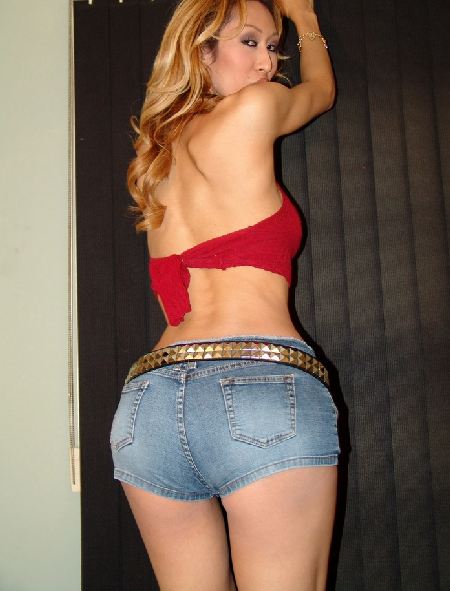 This is one of the most "AWESOME" girls on the planet – originally from Hawaii now living in LA. She is a larger than life 6′2″ 145 with very nice curves in all the right places. She has turned down many many offers to be photographed for websites becasue she wasn't comfortable with the idea until recently.
Heather called me up and drove all the way from L.A. to S.F. for the shoot. A super nice girl who is very intelligent – likes to tell jokes & have a few laughs – very nice to work with.

Ladyboy Gold also has an artistic flare. Asian katoey Paris is the perfect example of the beauty that is within this site. Tempting you with the curves of her body as the shadows and lights strike her perfect mocha skin. Don't worry the best part of Paris's art is soon to follow with a hard excited cock that breaks out of her bikini bottoms. Gold is the perfect place if you want to find incredible professional photos, killer videos and even contact information of these ladyboy goddesses.
Click here to see much more!