Hi, I'm Vo Debalm, transsexual superstar. Back again, bigger and better. No one talks dirty like me. Don't you want to see and hear me be my nasty self? Watch me suck on a big hose? Pretend you're goin' down on my big hose? C'mon and enjoy.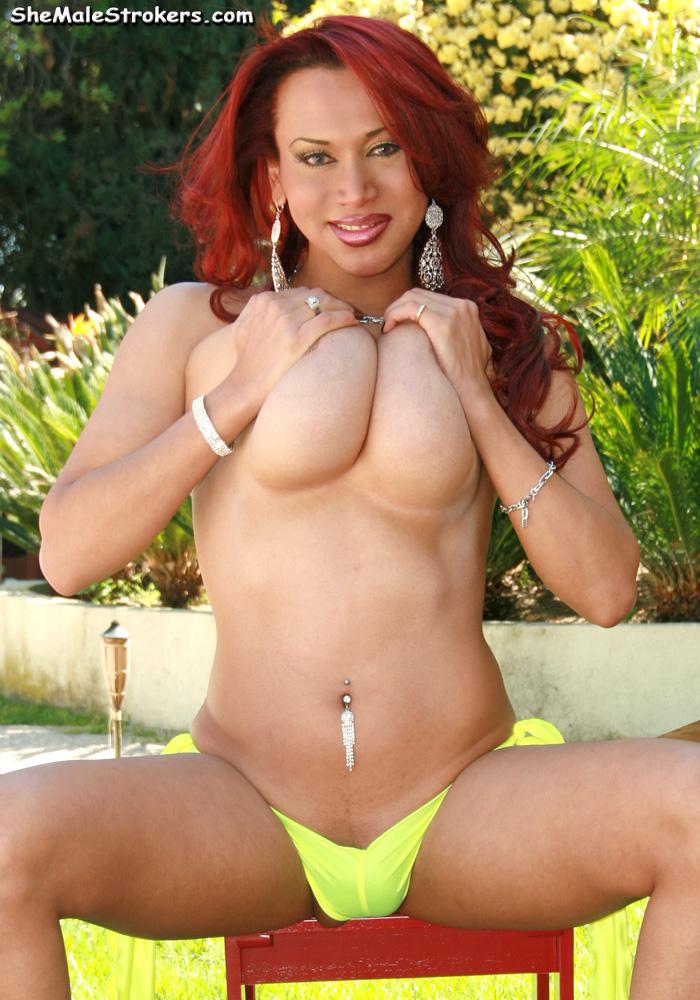 Hi, I'm Toni, a tall thin T-girl with a big pecker. I'm from Miami Florida, but I like to travel. Maybe if we're both lucky, our paths will cross one day. I'd love to have you on your knees in front of me, or me on mine. Hell, let's do both. Check me out.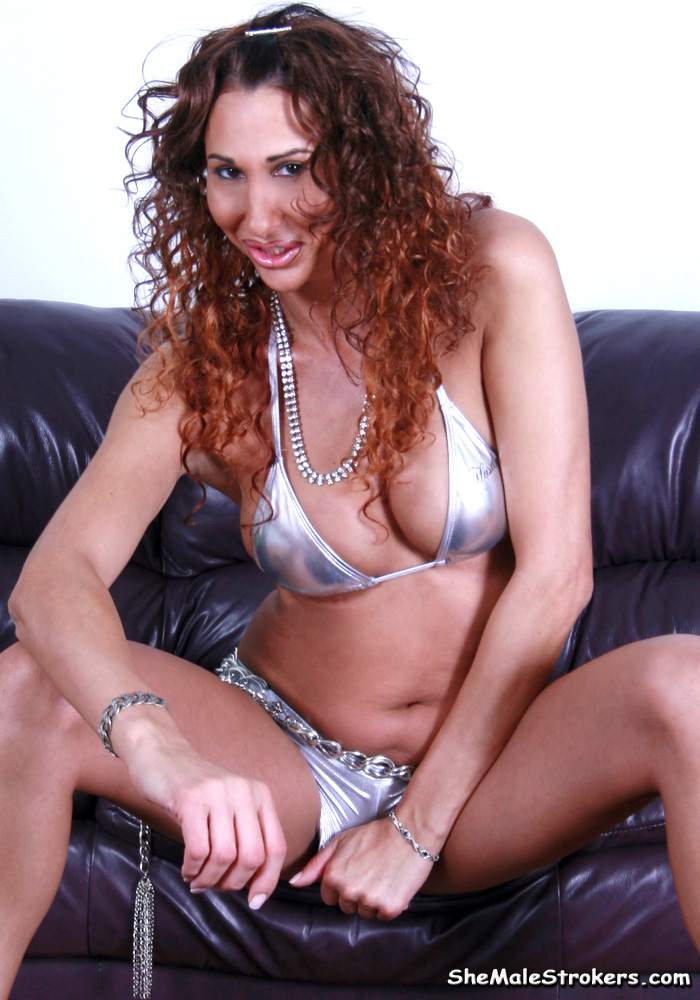 Hi, I'm Danielle Foxxx back once again. This time I'm lounging by the pool, playing with my luscious breasts and stroking my big thick cock for you. Would you like to get wet with me? I'm wet thinking about you!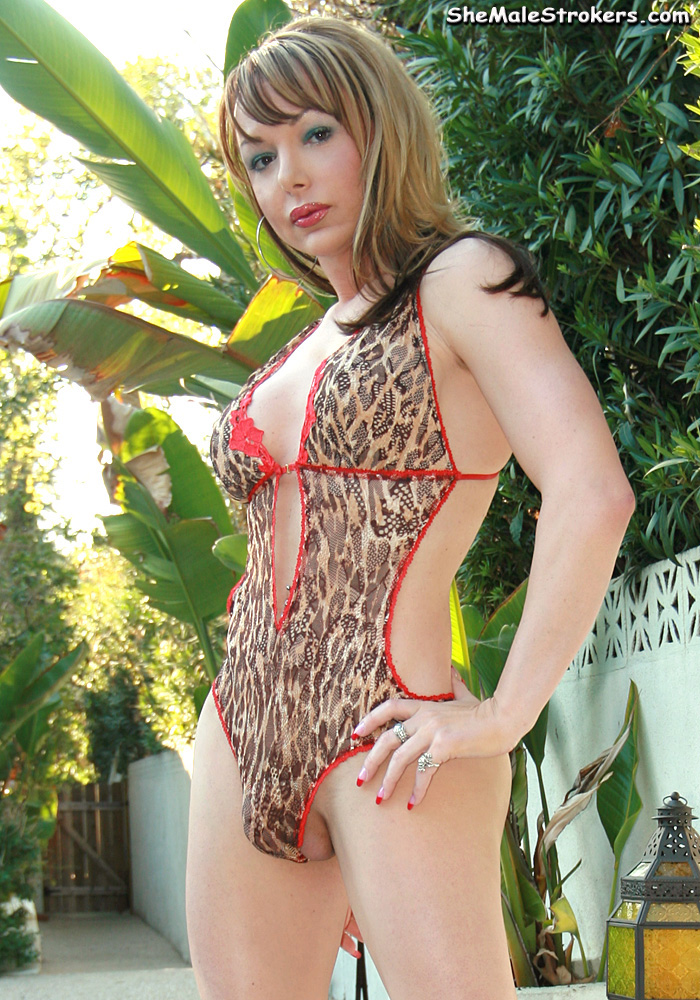 Hi, I'm Tyra Scott, back for my second time. I can't believe how many of you guys emailed me about my first shoot. It's so exciting for me to know that you're watching me and touching yourselves. When you tell me about your fantasies, I have to touch my own big 7 inch cock. I'm getting excited just thinking about it. Wait, let me pull out my fuck chair and bounce up and down on a big fat black dildo while I stroke myself. Oops, now I've done it. I've come all over myself.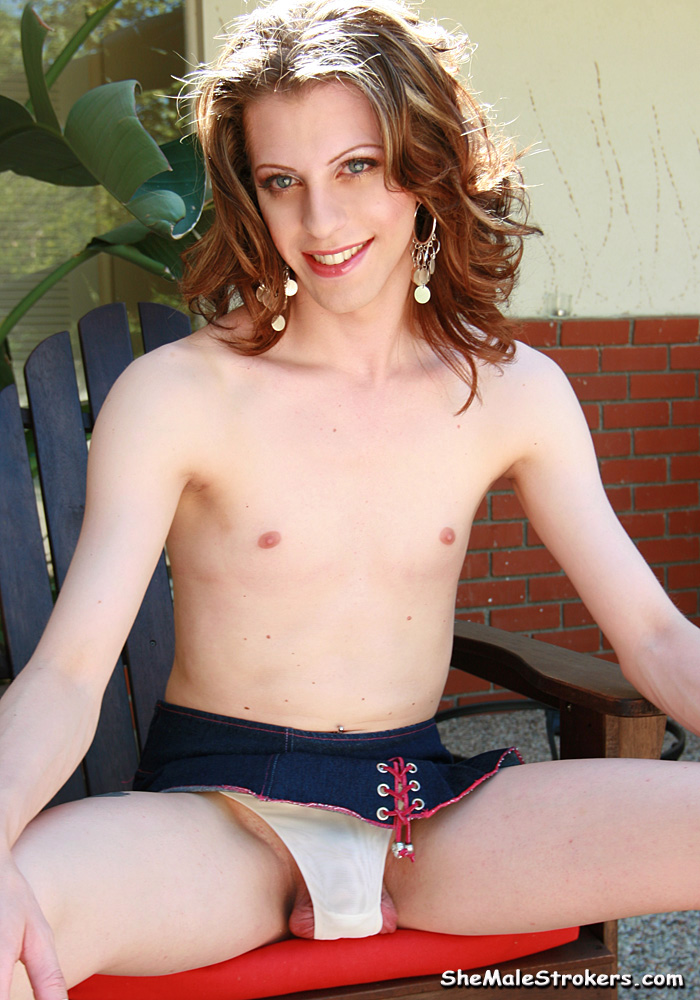 Hi, I am Carla Novaes. You have seen me before with my sexy friend Yris, but this time I am all by my glorious self. My beautiful tan, lithe body is complimented by my dark hair, sparkling eyes and a perfect pink pout . I am truly a one of a kind Brazilian TS Girl. Watch me dance and tease to please! I stroke my perfect 7 inch tranny joystick all for you Baby. I go wild Brazilian style! I would not have it any other way, would you?