Brooke Zanell plays with her hard Cock on Shemale Yum . Shemale Brooke Zannell contacted me about getting together and doing a photoshoot for Shemaleyum . She has a very urban persona and is cool and down to earth. She does extensive traveling while escorting, and lives life to the fullest. Brooke has a slim body, growing hormone tits, and rock hard Shemale cock that she loves to 'top' guys with. You really have to watch the video to appreciate the potential this girl has.

Shemale Joanna Jet gets fucked on Shemale Pornstar . A return to Shemale Pornstar action for Joanna Jet, one of the most popular and hardest performers ever seen. This is Joanna's first hardcore shoot since her self-imposed hiatus over 3 yrs ago – she has been producing porn but we managed to talk her into a welcome return. Joanna Jet's first appearance was on Shemale Yum in 2000 but since then, she's became a true international star and helped put the UK on the map as a place for new transexual talent, being the first performer from the UK to appear in some of the hottest DVD's with some of the biggest stars. She was instrumental in getting the "Best Transsexual Perfomer" category added to the AVN Awards and the first transsexual to present at the AVN's. Shemale Joanna Jet is  an awesome model as well as a producer and having both disciplines, means she can really do some great scenes, as is illustrated here with big-cocked British pornstar, Ed. This is one of the hardest and horniest scenes we've ever produced so enjoy this Hardcore Shemale Gallery
Brunette Shemale Lauren strokes on Shemaleyum . Lauren is an absolute sexy Shemale doll. We had several phone conversations before we got together to shoot and she was always a joy to talk to. When she walked in I was amazed she is far more beautiful than the pictures she initially emailed to me. She is 5'6" & 120 lbs. She is a Native American with a touch of Hispanic blood in her. She carries an 8" medicine stick and loves to top. She was a little nervous when we began but her personality really came out as the shoot progressed. For our second set we went down into the kitchen and she put on an amazing orange dress. This girl has a body to die for. Her legs are perfect! She has a tight little mid-section and the sexiest breasts you have ever seen. I also got her to pose in a small white cooking apron and that was sexy as hell too. Oh yea, one last thing . . .. she came in both of her scenes and said cumming several times a day is not a problem for her!  Click here to take the Free Tour at Shemaleyum now .
Ana Mancini is the busty blonde goddess you have been looking for and dreaming about. She is the perfect cross over girlfriend with a great set of curves that are sure to keep you excited and hot for this new Advneture. Let Ana Mancini guide you into your wildest fnatasy with a true shemale and beauty. This is no dude in a dress, she is a female goddess with a cock! Check out the rest of this photo set now of Ana Mancini!
Jamie is a sweet 18 year old that I was very lucky to find when I went to Phoenix. She has a gorgeous face and so much potential for the future. I hope I can shoot her again later to see this transformation. I think she has star potential. I think she wins the contest for cock growth. She went from flaccid small thing to quite impressive and thick when she got hard. When she first took off her clothes I was wondering how big it would get. But it kept growing and growing. PK's Editorial: Jamie Page is the cousin of SHEMALEYUM models Carmen Moore and Mya. She is a Native American (Navajo Nation) and a beautiful girl. She is primarily a bottom but tops on occasion (only if she can be REALLY dominant to the guy). She is very sexual and she amazed me with what she did with a double headed dildo in our second set of this shoot.
Click here to take the Free Tour at Shemaleyum now .
Are you mesmerized yet? Don't worry, you're not alone in being taken in by the dizzying beauty of  Shemale Bailey Jay… This brand new shoot of Shemale Bailey Jay is totally hot and isn't it amazing what you can do with a simple bathtub, some black tile, and a beautiful girl? It's not every girl that can wear stripes well but Bailey Jay makes this black and white dress look positively amazing! I can just imagine all those goose bumps popping up all over Bailey Jay's body as she lowered herself into the cold bottom of this tub. They say that cold things make things down below prone to 'shrinkage' but it appears that this Shemale Superstar has absolutely no problem with that at all!
Cute new blonde Shemale from New Jersey who was urged to contact the site by her boyfriend. Very natural Shemale next door type who who grew up as a girl, having been born intersexed. She said her breasts grew naturally as a young teen. Very friendly with a nice personality…hope we'll see more of her! See the Free Gallery of Shemale Chrissy below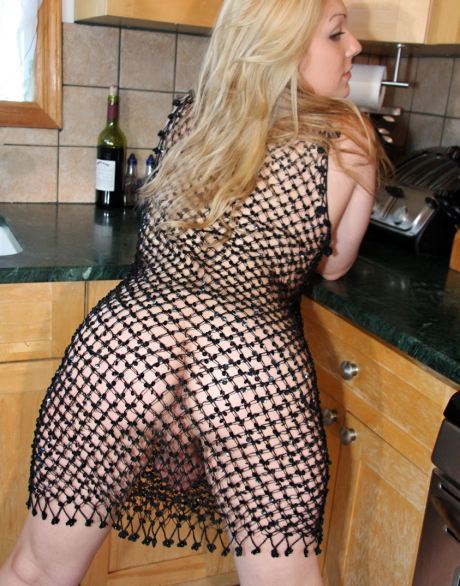 Redhead TS Tara Emory plays with her big Dick . Tara Emory, a red hot Boston Tranny. I love to party and wear wild clothes. I've got a great big 8 inch cock that I know you want to play with. It's almost as big as the thick black dildo that I pump up and shove up my you-know-what. I'm also a very kinky girl, into kinky BDSM stuff that you won't believe. I even do some kinky stuff for you. Check me out at ShemaleStrokers.com. See Lots MORE of Me and over 400 Strokin' Sploogin' Shemales at SHEMALESTROKERS.COM If you like Trannies, Black or White, this is the site for you! These girls are hot, they stroke a lot, and shoot huge loads of goo! The site everyone's talkin' bout, wild babes, bit tits, huge cocks! They shake their buns, and when they cum, you too will lose your rocks!
Click here to take the free Tour at Shemale Strokers
Redhead Shemale Kelly giving a Blowjob on Shemaleyum . Another Shemale hottie from OC who I shot while in LA for the TrannyAwards. This girl was super horny and really got into the shoot. Kelly is a hairdresser in OC and really gets turned on by being a pornstar.  Click here to take the Free Tour at Shemaleyum now .
Tall, tattooed and gorgeous this Shemale is definitely one of my new favorite models. She's an irish girl from Chicago that came out to LA for a little visit. She's very pretty and passable with all the femininity you crave and then all the extras you secretly desire as well. She's got luscious long legs that lead to an ass that is damn near perfect and pretty uncommon for a white girl. I mean this girl's got some booty. We had a lot of fun.Have you guys seen Morgan Bailey's hardcore scene on Shemale Yum's latest update with Christian? It's a steamy scene, further proving Morgan Bailey's abilities to take a cock! A Blowjob by Shemale Morgan Bailey – what could be better ?